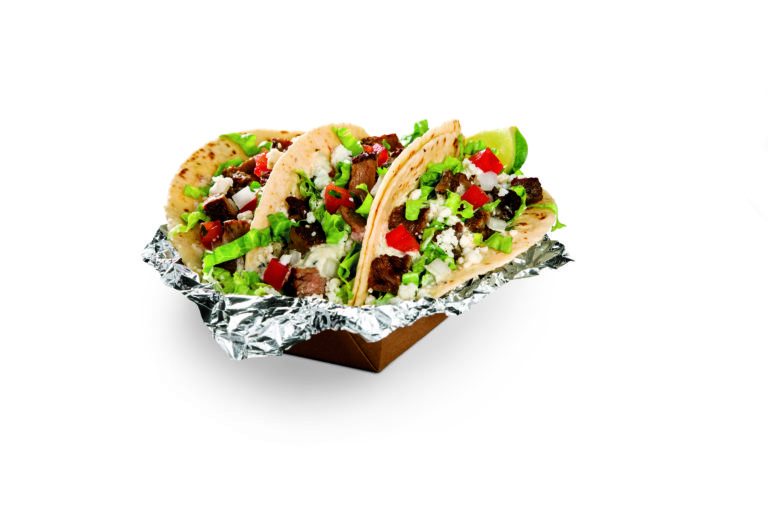 CHEYENNE, Wyo. (Sept. 1, 2018) – Tacos are the most important meal of the day, so Taco John's®  is giving guests not one, but three ways to get their taco fix.
When it comes to authentic tastes, sometimes it's best to take it to the streets, which is why Taco John's is launching its Three Street Tacos for $5 special.
For just one Abraham Lincoln, guests will receive their choice of three mouthwatering Street Tacos. Take your pick between grilled chicken, sirloin steak and pork carnitas – it's a bold meal that's sure to satisfy.
"Our original Street Tacos are perfect for taco-lovers that are looking for both quality and affordability," said Alan Wright, Vice President of Marketing. "These Street Tacos have more authentic flavor than any other taco on the block. And while we've had Chicken Street Tacos on the menu for some time, our loyal guests will be excited to know that we've added two new protein options to the mix – steak and pork – adding even more variety to our signature menu. They won't be on our menu for long though, so be sure to stop by soon to take advantage of this delicious, wallet-friendly special."
The three for $5 offer is now available at all Taco John's restaurants across the nation. For more information, visit tacojohns.com/new-street-tacos.
With its fusion of distinctive flavors and south-of-the-border spices, the Taco John's menu offers several signature items, including Meat and Potato Burritos, original Street Tacos and Potato Olés®. Taco John's features signature specials like Taco Tuesday® and discounted breakfast burritos on Wake Up Wednesday!® Download the Rewards App and like Taco John's Facebook page for exclusive deals.
About Taco John's®
Taco John's operates and franchises nearly 400 quick-service restaurants in 23 states. Privately owned, the business opened its first restaurant in 1969 in Cheyenne, WY. Taco John's prides itself on serving generous portions, menu items prepared fresh to your order, high quality ingredients and special recipes, seasonings and sauces. For more information or to apply for a position, visit tacojohns.com.