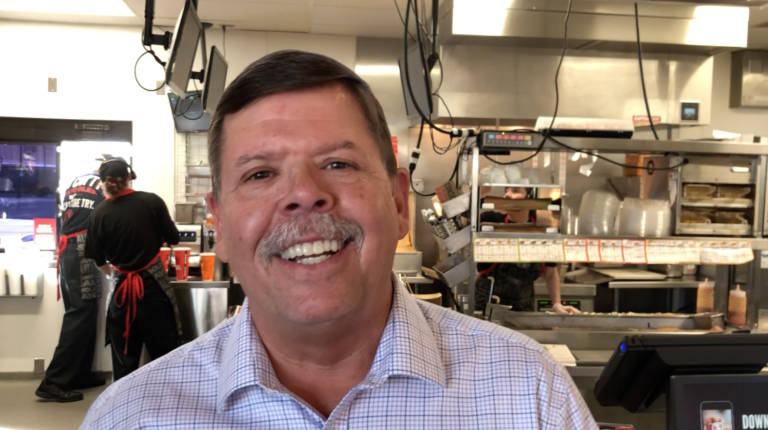 Company Focusing on Growing Existing Franchises, Enhancing Customer Service
CHEYENNE — Wyoming-based Taco John's — which got its start almost 50 years ago during Cheyenne Frontier Days — is positioned well in the quick-service food industry for continued success as it prepares to celebrate its 50th anniversary in 2019, according to company president Jim Creel.
Creel said it's an accomplishment for any privately held company to succeed for 50 years.
"A lot of businesses when they go from first-generation to second-generation shareholders fail," said Creel. We're now moving into the third generation of shareholders in our company and we're stronger than we've ever been."
Taco John's has expanded into new markets the past few years, including New York City, and now has 11 company stores and 381 franchisee stores in 26 states. This year, Creel expects up to 13 new franchises will be added as well as more in the near future. But the pace of new franchises will slow as the company implements a new strategic plan focusing on making existing operations better.
"We've decided to pull back and really concentrate on the Midwest and where we're known in Wyoming, Montana, Nebraska, the Dakotas, Iowa, Illinois, Minnesota, and that area," Creel said. "We're also going to try growing our existing franchisees."
Creel described the quick-service food industry as "overbuilt" nationally, flattening sales for everyone in the segment. He said from information by research firms working with Taco John's, it's anticipated that some industry contraction will occur, and some competitors will go away. As the industry "right-sizes" over the next two to three years, Creel said with no debt, Taco John's is expected to be positioned for better growth.
"What we continue to look at is the fact that in our core territory we have enough volume of stores and sales that we can advertise a lot more," Creel said. "As you get outside that territory, you may not have enough stores to pay for the advertising, so the volume suffers."
While the quick-service restaurant industry is scrambling to develop menus to attract a new generation of customers, Creel said Taco John's customers are more loyal to its offerings. The company is continually creating items that will entice new and existing customers, like the seven different Loaded Potato Olés on the menu earlier this year and six new sirloin steak burritos added this summer.
Creel said the company is assessing customer trends in the industry, especially those involving millennials.  "A lot of our competitors are in larger metropolitan areas so they have a greater impact from the millennial crowd who really is looking for non-contact with human beings, who are looking for mobile ordering, who want to order from a kiosk," Creel said  "They want to experience something differently from walking up to a counter and ordering from a person.  We haven't seen that as much in our locations. That being said, we'll introduce mobile ordering this fall in a test in Cheyenne and later with delivery of food in larger areas like Omaha, Neb."
Creel said Taco John's aims to "keep in touch" with its current customer "who is a little older" than the millennial crowd, but at the same time the company knows millennials will have a great impact on its business.  An emphasis on customer service and employee pride are important parts of Taco John's plans to attract and retain customers.
"We have a renewed emphasis on customer service which I think is lacking in a lot of businesses," Creel said.
Creel said the company started the "I Believe" campaign where employees were encouraged to write on a poster in their store what they believe customers deserve.
"It's to remind the customer that the employee is everything," Creel said. "After training, the employee is asked to write something like 'I believe every customer deserves a smile' or something else related to customer service."
A label with "I Believe" can be found on the inside of employee aprons and hats to remind them throughout their shift of what they wrote, Creel said. The company also brought back its Mr/Mrs Taco Award two years ago to honor outstanding franchisees who best contribute to Taco John's growth and entrepreneurial spirit. The award includes wearing a red jacket at the company's annual franchisee convention. 
It also initiated the Lifetime Achievement Award for stakeholder who have made longtime contributions to the company. "With our 50th anniversary next year, the awards will be something special," Creel said.
As the 50th anniversary approaches, Creel said nothing has changed about the company's commitment to being headquartered in the state.
"I hear people say that it is difficult to attract qualified people to Wyoming," Creel said. "We haven't found that to be true at all. We have the strongest management team we've ever had."
Taco John's success can also serve as an example in Wyoming's efforts to develop and diversify its economy, he said. 
"It's important for people to see that we're not oil, we're not gas, we're not minerals, we're not agriculture — we're something different in Wyoming and that we can survive and create jobs," Creel said. "I hope there are other industries that will look at that and will then look at Wyoming and consider it an opportunity."
Creel said the company also remains committed to contributing to the community through its efforts to sponsor educational programs and its partnership with Jonah Bank to find suicide prevention programs in Wyoming.
Taco John's roots go back to 1968, when restauranteur John Turner approach local camper and trailer manufacturer Harold Holmes to build him something like a food truck to serve the thousands who attend Cheyenne Frontier Days. He called the business "Taco House." The food was so popular, Turner sought more "Taco Houses."
Holmes and fellow Cheyenne businessman James Woodson bought the franchising rights and started "Taco John's in 1969, naming it to honor Turner.
Creel said 50th anniversary planning is ramping up. Expect to see a new look for restaurants, special activities, and a return of some old favorites.
"We ran a survey on Facebook asking our customers what their favorite menu item was,"Creel said. "It was the most reaction to a post we ever had. Look for announcements on what they selected in the future."
This article originally ran in the Wyoming Business Report on August 1, 2018.