Hungry for Your Next Great Career Opportunity?
When Taco John's first opened in Cheyenne, WY way back in 1969, we were just a tiny taco stand with a big-time passion for making exciting food our guests couldn't find anywhere else. Now, with nearly 400 locations in 23 states, it's safe to say we've come a long way from our humble roots. One thing that hasn't changed? We're still 100% certified OBSESSED with bold new flavors and one-of-a-kind recipes.
Between the fantastic team at our headquarters in Cheyenne, WY and the rock stars at our new Restaurant Support Center in Minneapolis, MN, we have a lot of people to thank for keeping that spirit alive. From operations and marketing to finance and human resources, we're always looking for new talent to help make our brand great. Take a look at our openings and help us make Taco John's International, Inc. a Bigger, Bolder, Better place to work.
Let's Build Something Delicious Together
Innovation has always been core to our brand. We're constantly embracing technology and welcoming new ideas and approaches to improve the experience for our guests. As a member of the Taco John's corporate team, your talents will help grow a legacy brand, as well as help franchisees to build a legacy in their own communities.
You'll have exposure to all facets of the Taco John's business. Our large business gives you access to great brand experience and the chance to learn the processes and disciplines of the world's greatest consumer packaged goods. Our nimble teams allow you the opportunity to immediately impact the business by leading your own projects, writing strategy, driving communications, and presenting to senior leadership and franchisees. And with all the hats you'll get to wear, you'll help inspire further innovation at Taco John's through the varying projects you'll own.
Bigger, Bolder Benefits
Taco John's International, Inc. is proud to offer a competitive benefits package for corporate employees.
Group health insurance
Health savings account
Flex spending
Dental, vision & life insurance
401(k) with matching
Competitive paid time off
Incentive plans
Paid community service opportunities
Lifestyle benefits
And more!
Taco John's Core Values
We are one Taco John's. Our history, legacy, and culture will be the foundation of our wildly successful future. We believe in the power of the Taco John's brand as we achieve greatness through trust, respect, active listening, and healthy communication. Taco John's Core Values articulate our brand's DNA and who we aspire to be in the world. We love our guests, respect our franchisees, and obsess over tacos.
Guest Obsessed – Our guests are the center of our brand's universe.
Win with People – Our diverse, committed people are the enabler of Taco John's success and we will win as we lead, teach and motivate them.
Growth – We will achieve aggressive, profitable growth through leveraging our core strengths, strategically expanding our footprint, and uncovering new opportunities.
Community – We give back to the communities we have the privilege to serve.
Leadership – As leaders, we will work together to purposely and urgently grow our brand and hold ourselves accountable for high-level results.
Excitement – We recognize excitement is why guests, team members, and franchisees choose our brand over others and we will bring that excitement to every meal, every day.
Change – We will embrace change in all facets of our business and recognize that the status quo is not the path to success.
At Taco John's, we embrace individual uniqueness and foster a culture of inclusion. We believe all people no matter their gender, race, color, national origin, religion, age, sexual orientation or identity/expression, veteran status, education, or disability, deserve to be connected, valued, and respected. We insist on a culture of respect and recognize that words and action matter. The absence of words and actions also matter.
We are committed to equitable employment practices, access to opportunities for advancement and fairness for all. Our employees support our mission to create a diverse environment where we not only acknowledge our differences, we celebrate them.
Check Out Our Brand New Restaurant Support Center
Images courtesy of iSpace Environments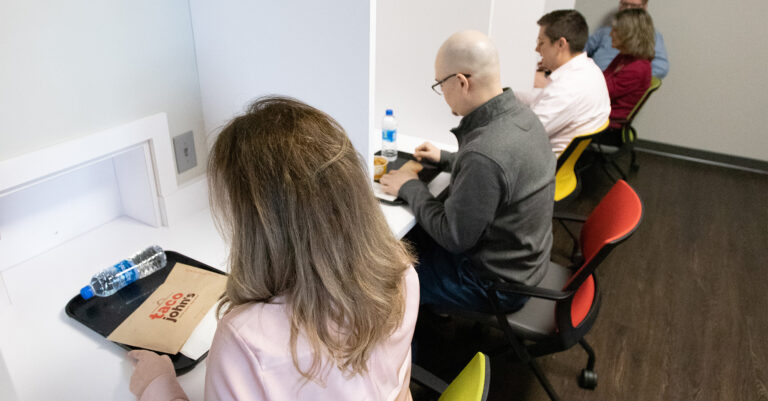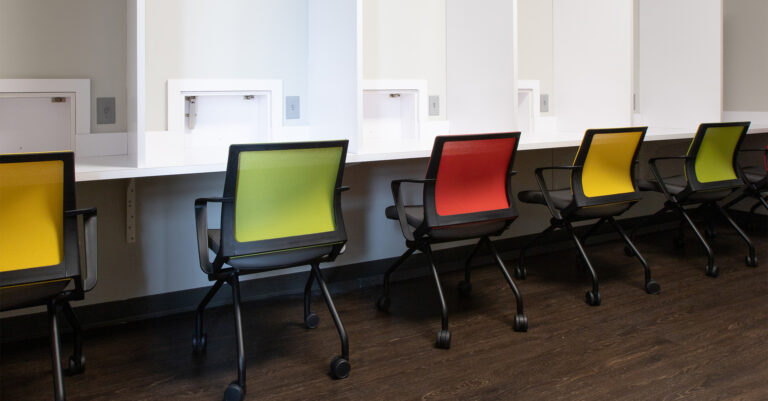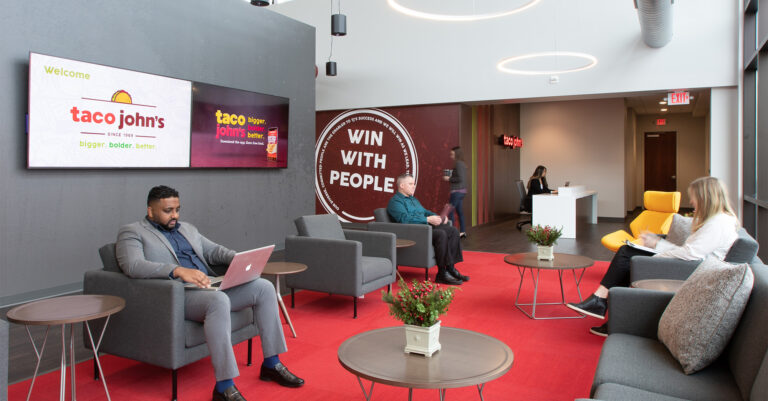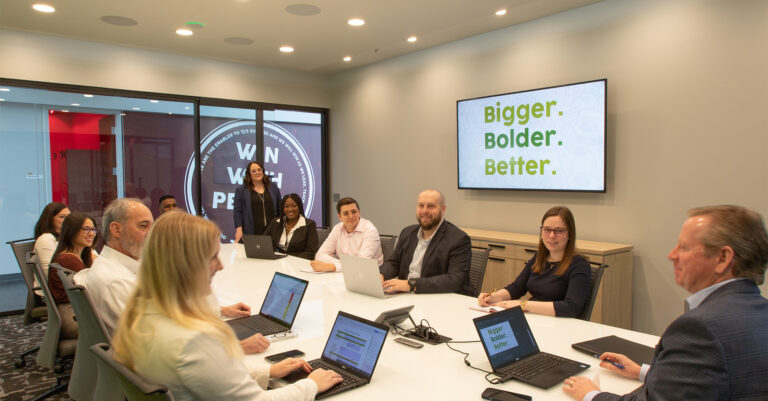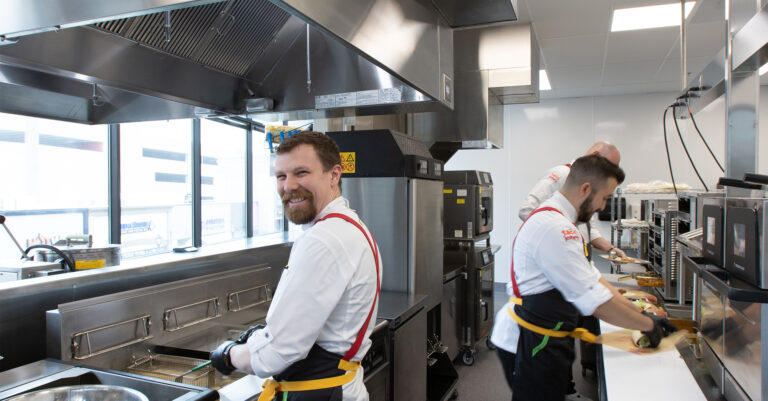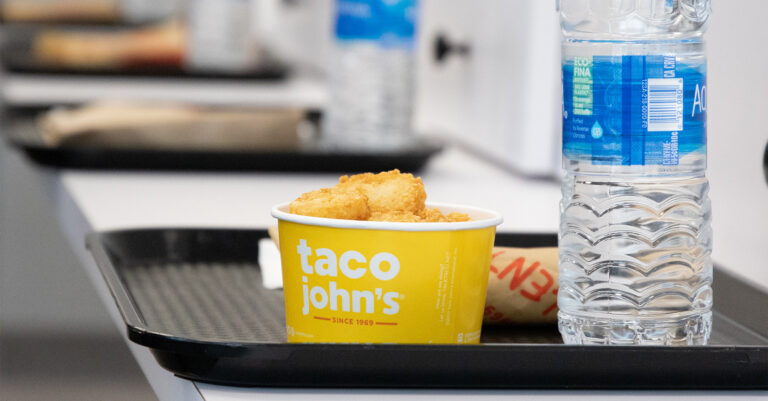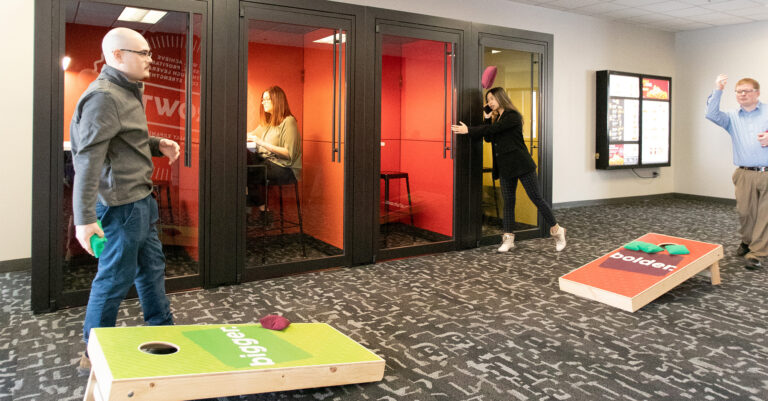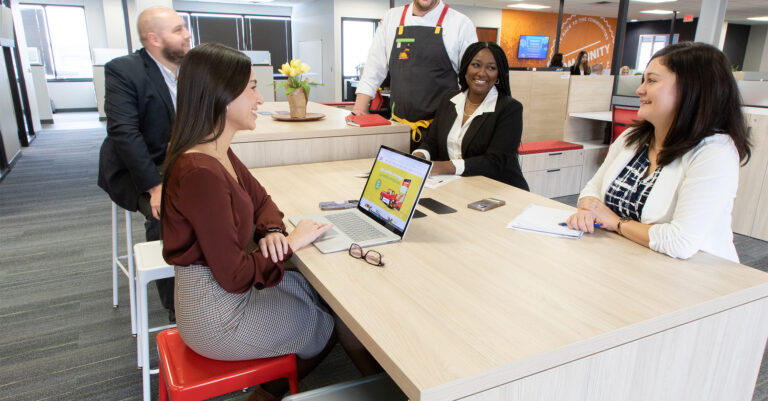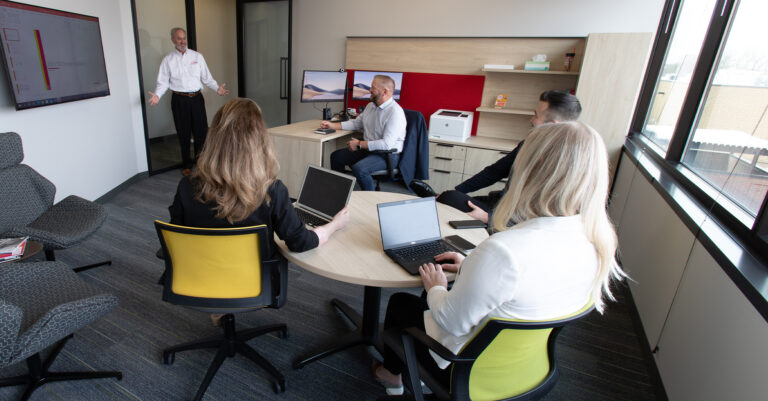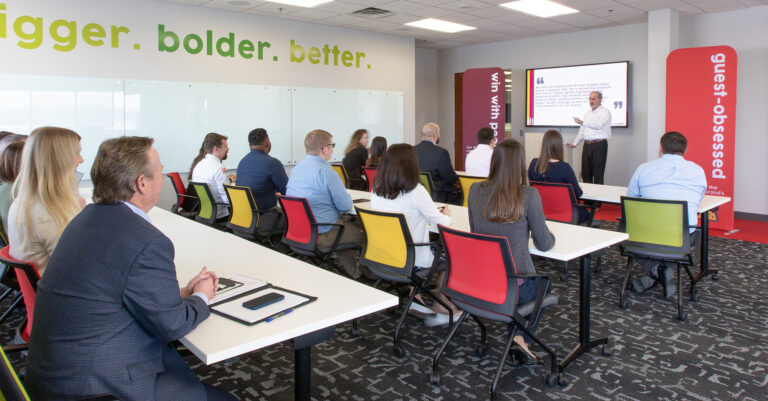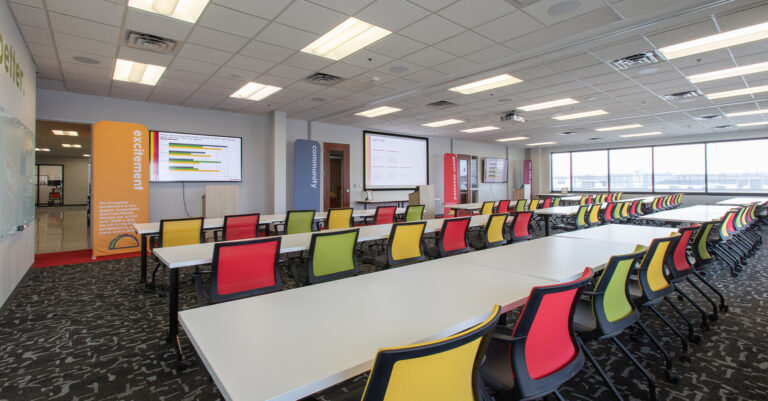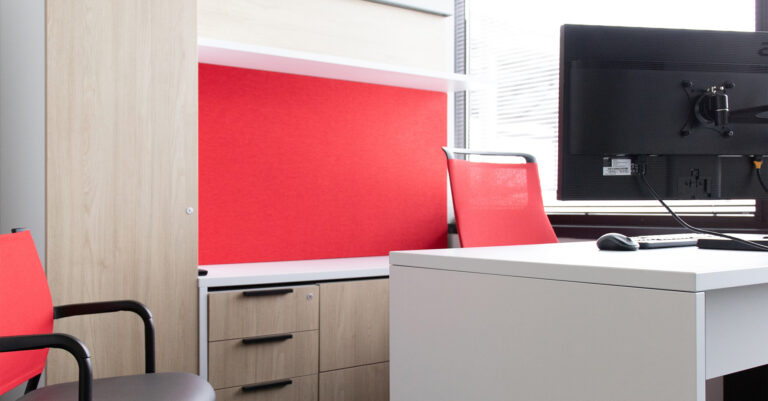 Sound Like Your Next Career?
We hope this information has made you even more interested in joining the greatest team in the taco-eating world (we might be a little biased). Check back often for our latest opportunities below.